<![if !supportEmptyParas]> <![endif]>
<![if !supportEmptyParas]> <![endif]>
<![if !supportEmptyParas]> <![endif]>
<![if !supportEmptyParas]> <![endif]>
<![if !supportEmptyParas]> <![endif]>
<![if !supportEmptyParas]> <![endif]>
<![if !supportEmptyParas]> <![endif]>
<![if !supportEmptyParas]> <![endif]>
<![if !vml]>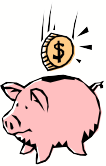 <![endif]>
<![if !supportEmptyParas]> <![endif]>
<![if !supportEmptyParas]> <![endif]>
<![if !supportEmptyParas]> <![endif]>
<![if !supportEmptyParas]> <![endif]>
<![if !supportEmptyParas]> <![endif]>
<![if !supportEmptyParas]> <![endif]>
<![if !supportEmptyParas]> <![endif]>
<![if !supportEmptyParas]> <![endif]>
<![if !vml]>

<![endif]>
<![if !supportEmptyParas]> <![endif]>
<![if !supportEmptyParas]> <![endif]>
Prices
<![if !supportEmptyParas]> <![endif]>
Full treatment session: $115 (60 minutes)
Fractional treatment sessions are only available under special circumstances.
Travelling contribution for home visits: $15 per visit
Assessment: Assessments are charged at normal session rates of $115 per hour; the number of sessions needed for an assessment depends on the complexity of individual cases. 2 -3 hours/sessions are not uncommon.
Reports: Full assessment reports are charged separately at $130 per report. Short notes and referral summaries are usually supplied free of charge or at a much reduced rate for established clients.
FaHCSIA: Sessions charged through this scheme are billed through Listen & Learn and incur an overhead
Cancellations: free if 24 hour notice is given. Cancellations made after 7am on the day of the appointment may be charged at the scheduled fee.
<![if !supportEmptyParas]> <![endif]>
The speech pathology services of Bilingual Options are registered with major health funds. Additional health fund registrations can be obtained on client request.
<![if !supportEmptyParas]> <![endif]>
<![if !supportEmptyParas]> <![endif]>
<![if !supportEmptyParas]> <![endif]>
<![if !supportEmptyParas]> <![endif]>
last updated: December 15th, 2010